Implants Lenox Hill
Do gaps in your grin turn your smile upside down? Are you wondering about whether dental implants are right for you? Frown no longer; with the help of Mitchell Bloom, you can receive discreet, high-quality dental
Implants Lenox Hill
that will polish your appearance and boost your confidence.
At the office of Mitchell Bloom, our staff is proud to provide exceptional cosmetic dentistry to the Lenox Hill community. With the aid of elite training and state-of-the-art dental equipment, Mitchell Bloom offers his patients the chance to boost their smiles and reach optimal oral health in a clinical setting that is friendly, comfortable, and professional. In other words, if you have missing teeth and are seeking out Implants Lenox Hill, Mitchell Bloom is the dentist to call. He can discuss possible treatment plans with you involving a variety of cosmetic dental solutions including bridges, implants, and dentures. Bridges correct the appearance of one or more missing teeth by attaching to teeth on either side of the missing teeth and covering those teeth with crowns or bonded attachments which then fill in the gap. Bridges can be removable or act as partial dentures, and are an effective and low-cost option. With implants, it's possible to replace missing teeth without getting adjacent teeth involved; instead, a metal cylinder is placed into the jawbone so that it can support a new replacement tooth, which is as strong and reliable as the tooth before it. Implants are stronger, more long-lasting, and more natural-feeling than bridges or dentures, making them an excellent cosmetic dental solution.
At the office of Mitchell Bloom, we take pride in correcting our patients' smiles with respect, discretion, and elite technical skill. Call today to see if you could be a good candidate for
Implants Lenox Hill
!
By Mitchell J. Bloom, DMD, PC
April 19, 2017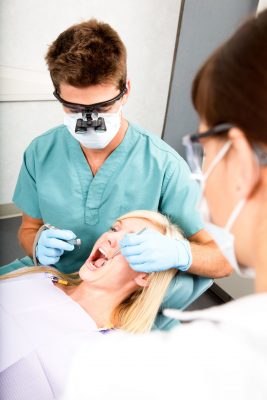 Blog Posts
Follow Us